I am Alex Herrera, President Founder and C.E.O. at Tachiz Travel Costa Rica and on behalf of our team & country, I thank you for your interest in Costa Rica. If you love Mother Nature, please consider that a trip to Costa Rica is a gift you give to yourself at the same time that you are helping to preserve nature and social peace. Our tiny Costa Rica currently holds almost 5% of the different forms of life found on our planet Earth. Please check our most recent verified trip reviews right here.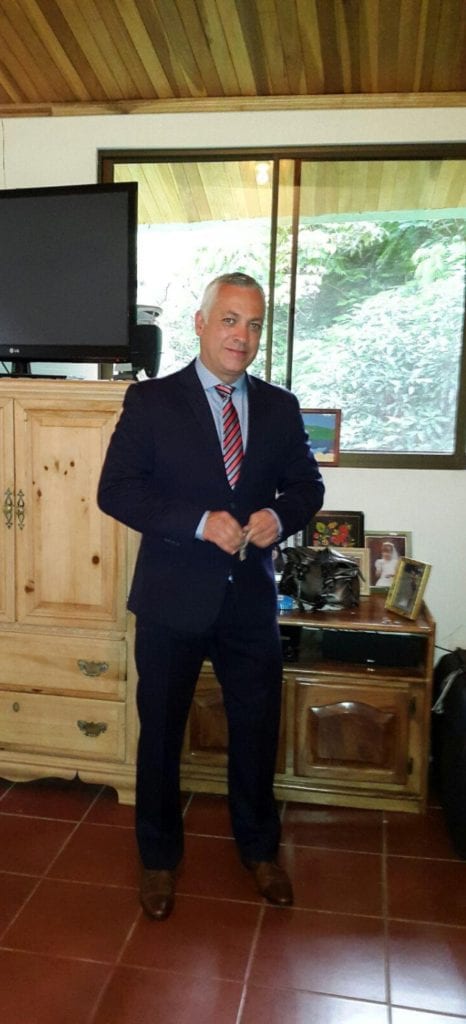 The Herrera Brothers, Alex & Francisco
The Herrera brothers: My brother Francisco (trusted Advisor & Partner) and I, as owners at Tachiz Travel in Costa Rica, are delighted with the opportunity to personally and dedicatedly help you plan, design and deliver your Adventure of a lifetime in Costa Rica. We are a dedicated, unique and personalized 24/7 travel service. We live in Costa Rica. We also constantly travel throughout the country and really do get to know and stay up to date with what only Costa Rica can offer and what it cannot offer at any given time. This is very important since in Costa Rica, there are over one hundred significantly different and authentic itineraries that could be created and enjoyed. Here is a 90 second video on why travel with us:
We both have served in the young Costa Rican Inbound Travel Industry since the late 80's. We started working for the pioneers of ecotourism in Costa Rica and we worked extensively and passionately in truly all capacities and before starting our own Team Tachiz Travel Costa Rica in 2002. Through the decades, we have orchestrated vacations for the general interest visitors and for the most discerning special interest travelers and groups of all sizes. We are Costa Rican born and raised in Barva, the oldest settlement of the Central Valley. We were Foreign High School Exchange Students to the State of Oregon before earning our degrees in Business Administration. As you can imagine and more importantly, during the course of the last 4 decades and as a natural consequence of our working A to Z in this industry, we have become friends and developed profound and authentic personal connections with most of the current managers and owners of the hotels, tourism suppliers and communities' members who are key for our crafted unique itineraries. They help us in making sure you enjoy a wonderful Costa Rica experience. They understand that we love to arrange for special surprises that are very rewarding to the visitor and to the visited. Francisco and I do understand and appreciate the fact that with your visit, you are helping us to preserve nature and social peace in Costa Rica. Watch a video on what we do:
We, of course, also worked in the world renowned Specialty Coffee Industry of Costa Rica. We travelled extensively throughout the world to promote Costa Rica and to help advice travel consultants on how to recommend Costa Rica as the special interest destination it really is. We also conducted several separate reengineering processes, implemented them and run them for the current more known, longest standing inbound travel agencies of Costa Rica including the most expensive one and also the largest one by far, not necessarily the more dedicated nor the more affordable ones of course. Perhaps most importantly, we both had the chance of hiring, training and leading teams, several of which continue to contribute to make the inbound tourism industry of Costa Rica a rewarding one for both the visitors and the visited.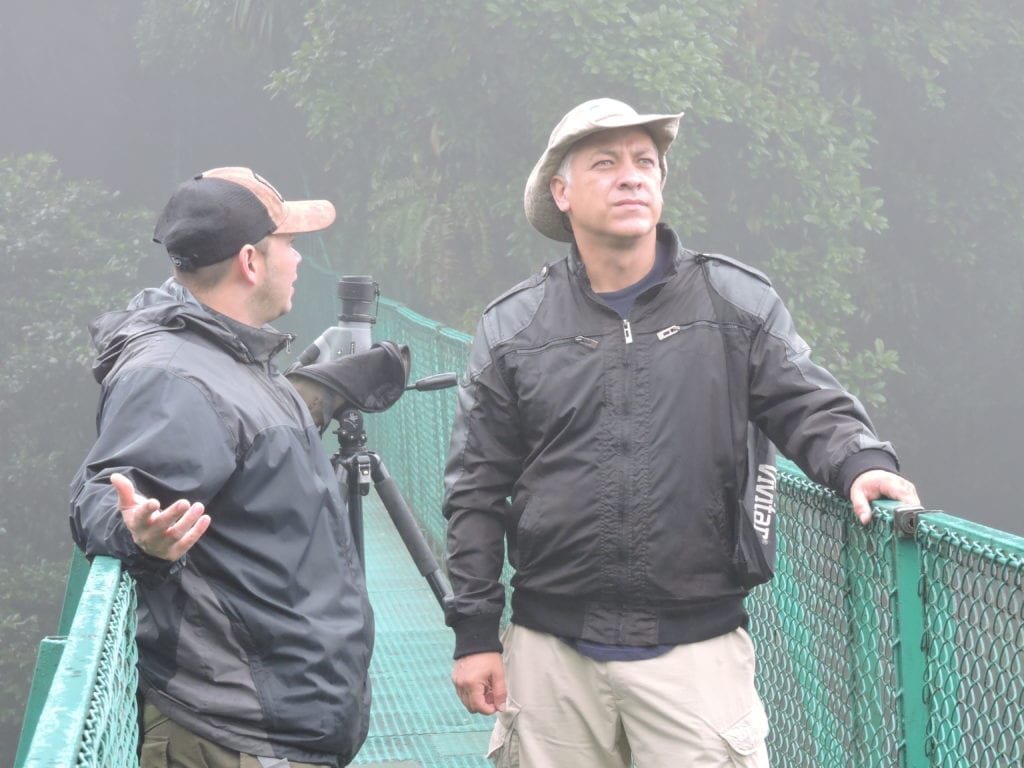 Alex Herrera enjoys his constant travelling in Costa Rica with his family which includes 5 sprouts and he continues to learn and practice Taoist Tai Chi Internal Arts of Health in Heredia, Costa Rica with Blanca, of course.
Francisco loves to continuously travel around Costa Rica with his daughter. He loves nature and outdoor activities, fishing in particular. Here he is at the John Day River on the highland desert of eastern Oregon, fishing for small mouth bass.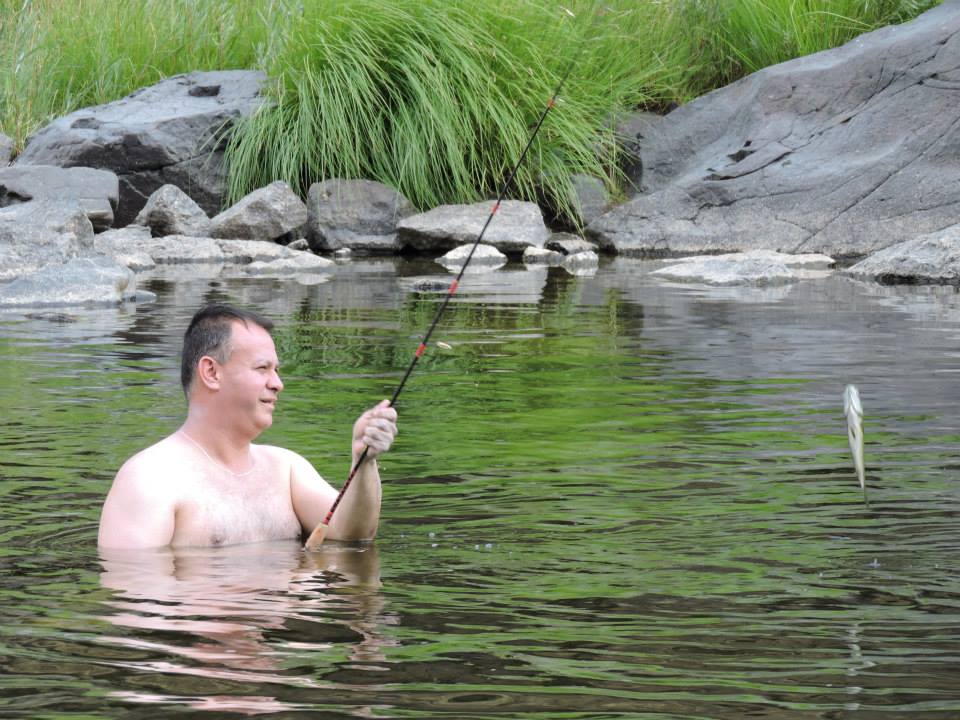 What is Tachiz™? It is an attitude. And to us at Team Tachiz™, attitude has proved to be even more important than service when hosting and assisting visitors from abroad and in dealing with the many local suppliers through the decades. Our ¨Campesinos¨, Farm workers of Costa Rica like Mr. Francisco ¨Tachiz¨ Herrera and their attitude of genuine honest service and work ethics, inspired our logo, mission and vision. To us, it defines our direction.
Tachiz Travel™ is a legally established Costa Rican company, based in Barva de Heredia, Costa Rica, since 2002. Barva is the oldest settlement in the Central Valley of Costa Rica. We are a small, dedicated and efficient family owned and run business fully dedicated to consistently providing excellent services, attitude and the best value 24/7 to the local and global high end most discerning communities.
Tachiz Travel is certified by the ICT, Costa Rica Tourist Board, a member of Costa Rica´s National Chamber of Tourism, CANATUR and the proud member #498 of ACOPROT, Costa Rica´s Association of Professionals in Tourism as well as a member of Amigos de los Parques Nacionales, Friends of the National Parks of Costa Rica.
We hope you will give us the chance to live up to our mission, to provide you with our Superb Attitude and Value, that is to consistently serve you and host you in Costa Rica with a superb attitude from A to Z. The test of the pudding is on the fork…
Tachiz Travel™ Costa Rica
P.O Box 339-3011
Barva-Heredia, Costa Rica.
Why Book With Tachiz Travel Costa Rica™ when there are so many do-it-yourself options on the internet?
We will personally help you A to Z to get the most of your Precious Costa Rica Vacation. We always operate our own Costa Rica adventures with a fair ans realistic margin and/or make a commission on strictly selected strategic suppliers, (whose performance we constantly monitor), when it works to your benefit.
We specialize in realistically helping you plan and enjoy your ideal hassle-free and unique Costa Rica Vacation. We customize and orchestrate Costa Rica itineraries tailored to your wishes. We really offer you a Costa Rica Vacation full of inspiration & delight. We first listen to you and once we understand what you want, we will provide you with personalized expert Costa Rica itinerary design. To us, your Costa Rica Vacation time is precious. We also loove to arrange for special surprises. One more thing, if what you want cannot be done, we will tell you so and we will offer you at least one viable option but if it cannot be done well for you here in Costa Rica, we will not do it.
AS PART OF OUR SERVICE TO YOU, and with only one secure payment to us, Team Tachiz™ at Tachiz Travel™ Costa Rica will take care of all the details, including reserving, prepaying and reconfirming on your behalf, each and all of your Costa Rica services. Actually, we will reconfirm each service the day before they are due and also on the very day of that service or services. We will also be here to deal with any opportunities and situations which may arise. Believe us when we say that it does make a difference.
Have you considered one or all of the following key questions?
• Wouldn't it be nice to avoid having to deal with making all of the individual reservations and also as many payments with all the parties involved in your uncertain Costa Rica itinerary and then having to keep track of them?
• Wouldn't it be nice knowing that you can spend ALL of your Costa Rica vacation time enjoying yourself, without having to worry about reconfirming the services you have already chosen and prepaid?
• Wouldn't it be nice knowing that you have the 24/7 support of a local, professional team with the know-how and long standing win-win relationships to help prevent problems or, if something unforeseen should come up, to be able to resolve those problems for you as quickly and painlessly as possible?
• Why would you guess when you are trying to design your Costa Rica itinerary or choosing a Costa Rica package?
• On the one hand, why buy the disappointment of an apparent cut rate stay for your precious Costa Rica Vacation time? And on the other hand, why pay a real fortune for the consistently well done job and the right Attitude and Value you deserve?
We also strive to offer you the current most prominent Guides of Costa Rica when appropriate and to use the current best air, land and water vehicles available to take you around Costa Rica.
Since 1986, two of our Team Tachiz™ funding and permanent supervisors at Tachiz Travel Costa Rica have developed and continue to develop consistent, reliable, dedicated expertise along with a clever variable cost structure, which allows us to dedicatedly provide you with a very high value for your Costa Rica trip which is really hard to find in Costa Rica in general but especially at our rates.
We are confident that you, as it's been the case with many dear visitors in the past, (See Testimonials) , will be most rewarded by traveling to Costa Rica with us.
As you can imagine, the options to share and experience Costa Rica have been and are ever increasing and changing. This is why personalized, timely, reliable and dedicated Costa Rica expertise can be so rewarding for you, when it comes to matching such options with your specific interests and budget.
Contact us TODAY to see why others have used us and continue to recommend us!